High Security Solutions For Your Home or Business
You work hard for what you have... keep it!
Have a Mul-T-Lock deadbolt installed today and prevent this from happening to you!
At Richmond lock & key we are authorized Mul-T-Lock dealers and we understand that you work hard for your expensive possessions, which is why we recommend our Mul-T-Lock interactive plus hardware. It is the leader in high security on the market.
Mul-T-Lock is pick, bump and drill resistant. It is constructed with a hardened steel bolt that engages into the frame using a box strike for superior pry resistance, the only lock on the market that integrates the frame when installed.
Your Mul-T-Lock also comes with an exclusive authorization card to prevent unwanted key duplication.
Interactive® Plus at a Glance
High Security Platform
Multiple Locking Elements Including the Patented Interactive Disc
Pick, Drill and Bump Resistant
Key Order Cards for Enhanced Key Control
Mul-T-Lock® manufactures a wide range of cylinders that addresses the ever-increasing security needs of institutions, businesses and homeowners worldwide.
Produced with the highest-quality materials, our cylinders are built for doors, cabinets, drawers, vending machines and other security applications.
Meeting the world's most stringent international standards and dedicated to making patented key control the highest priority, Mul-T-Lock cylinders have been chosen by millions of customers in nearly 100 countries who are seeking the very best high-security solution.
Mul-T-Lock cylinders retrofit into the locksets of many of the world's leading manufacturers including: ASSA®, Miwa®, Schlage®, Weiser®, Fichet®, Vachette®
Patented Key Control With Special Authorization Card
The Interactive patented key and key blank provide increased control over key cutting to achieve an even higher level of key security. Additional keys are cut after presentation of a Mul-T-Lock key card and verification of customer identity in accordance with Mul-T-Lock key cutting procedures, which may be obtained through professional Mul-T-Lock locksmiths.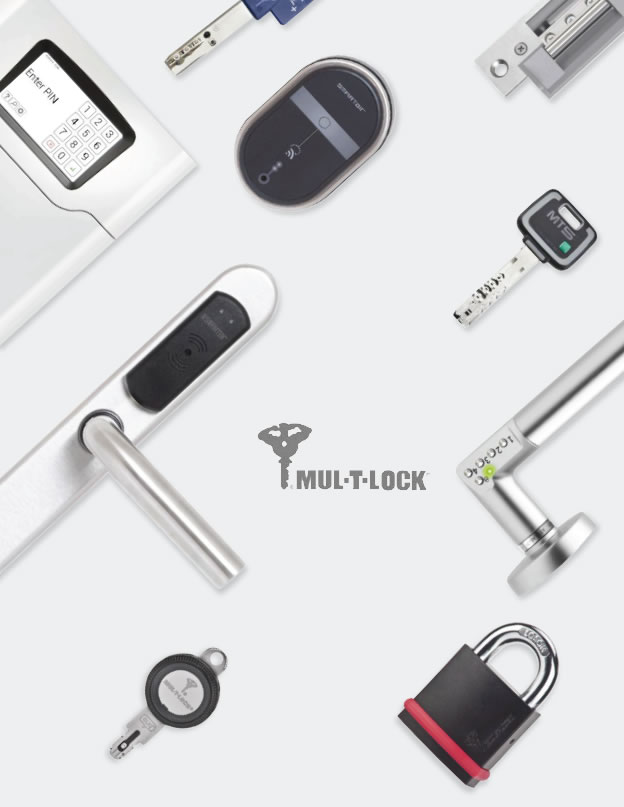 Richmond Lock & Key carries the complete line of Medeco locks. Medeco manufactures cylinders which use keys that must be made on special key cutting machines.
These machines are capable of reproducing the angled cuts and critical tolerances necessary to produce a workable Medeco key, and are not found at general hardware stores.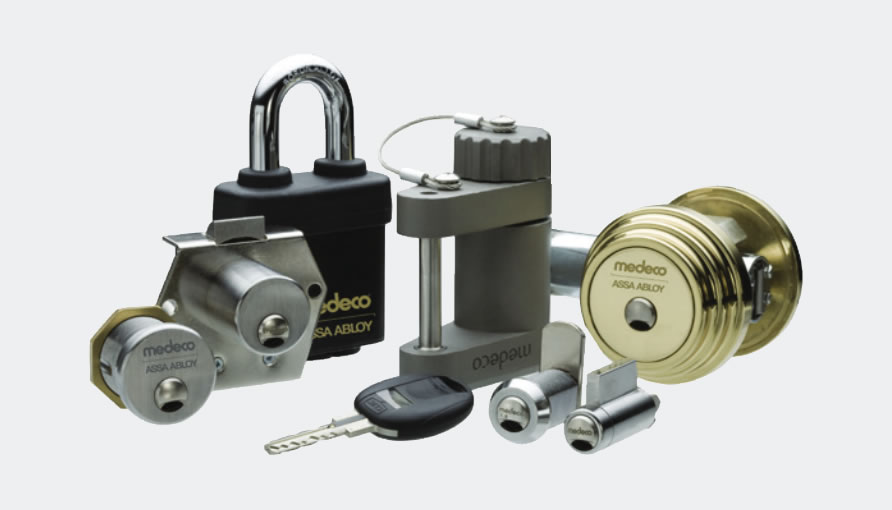 Residential Services
Safes

Wall safes
Floor Safes
Gun Safes
Fire rated
Media Storage

Safe Services

Safes opened (cracked)
Repairs
Combination Changes
Electronic Key Pad & Lock Body Conversions
Antique Safe Restorations