We Carry A Wide Variety Of Master Key Systems
We can find the system that best suits you
As the owner of a commercial property, you are in possession of a large variety of keys. Each key has its own important purpose, or important door to open.  Having so many keys can be a major inconvenience.
At Richmond Lock & Key, we are the solution to this major inconvenience. Our master key service in Staten Island will allow the use of one key to access all doors and locks. Our master key system has many options to choose from, we want to find the one that best suits you.
In a Master Key system, a master key opens all the locks in the system while each lock has its own unique key. This permits organizing master key systems along departmental or other functional lines in order to allow supervisory or emergency access.
For example, a building owner/property manager can have one key for each building they own/operate while each of the building superintendents have a unique key for the building they supervise. The manager of multiple buildings does not have to travel with a huge key ring making key management far simpler.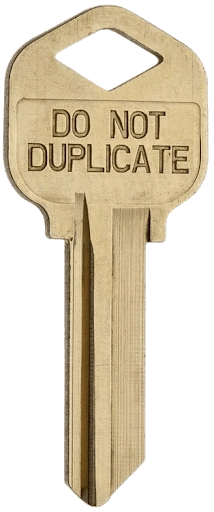 Master Key - Keyed Differently
Each lock is opened by its own unique key that does not open any other lock in the set. Keyed Different is the standard keying default on most locks including Master Lock and American Lock padlocks.
All locks in the set are opened by the same key. This provides "same key" convenience & eliminates the need for multiple keys where numerous locks are used. Sometimes the customer can select a key code for the keyed alike locks & key.
Master Key - Maison System
Maison Keyed Systems permit a lock to be opened by various keys. This is a great convenience for apartment buildings that have area in which tenants need to access the same area such as a laundry room or other common areas. Each individual key is unique for the tenant but the lock for the common areas can be opened with all of the other tenants keys.
The maisonlock is specifically design to be opened by every keys within the system which is why it is great for common areas.
If you are not sure which one you want or which one will function best for your situation call us and we'll put our expertise to work for you.
We'll help you live with simplified organization!
Residential Services
Safes

Wall safes
Floor Safes
Gun Safes
Fire rated
Media Storage

Safe Services

Safes opened (cracked)
Repairs
Combination Changes
Electronic Key Pad & Lock Body Conversions
Antique Safe Restorations